Understanding Cloud Security for Healthcare
Request for White Paper
Analysts project that billions of dollars of new revenue will result in the next few years as medical devices are connected through the cloud. Many medical device manufacturers are concerned about cloud security for healthcare data.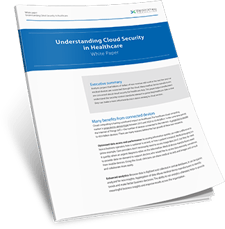 This paper helps manufacturers understand the security control standards relevant to protecting healthcare data so that they can make a more informed decision about moving to cloud services.
Fill out the form on the left to download the full white paper.