Applying Cloud Benefits to Training and Simulation
Fill Out the Form Below
Applying Cloud Benefits to Training and Simulation
Strategic Choices Advance Performance, Reduce Footprint and Streamline Costs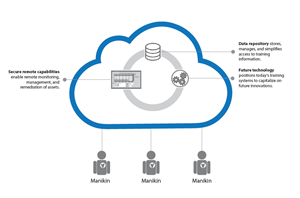 By capitalizing on efficient, affordable cloud technologies, embedded systems continue to evolve from standalone computers to intelligent, connected devices. This is a potentially difficult transformation in the realm of training and simulation, as cloud connectivity may or may not add value for an application requiring high determinism or rigorous security.
This paper will highlight these challenges, illustrating opportunities where cloud technologies provide an ideal fit and where they don't.
Fill out the form on the right to download the full white paper.